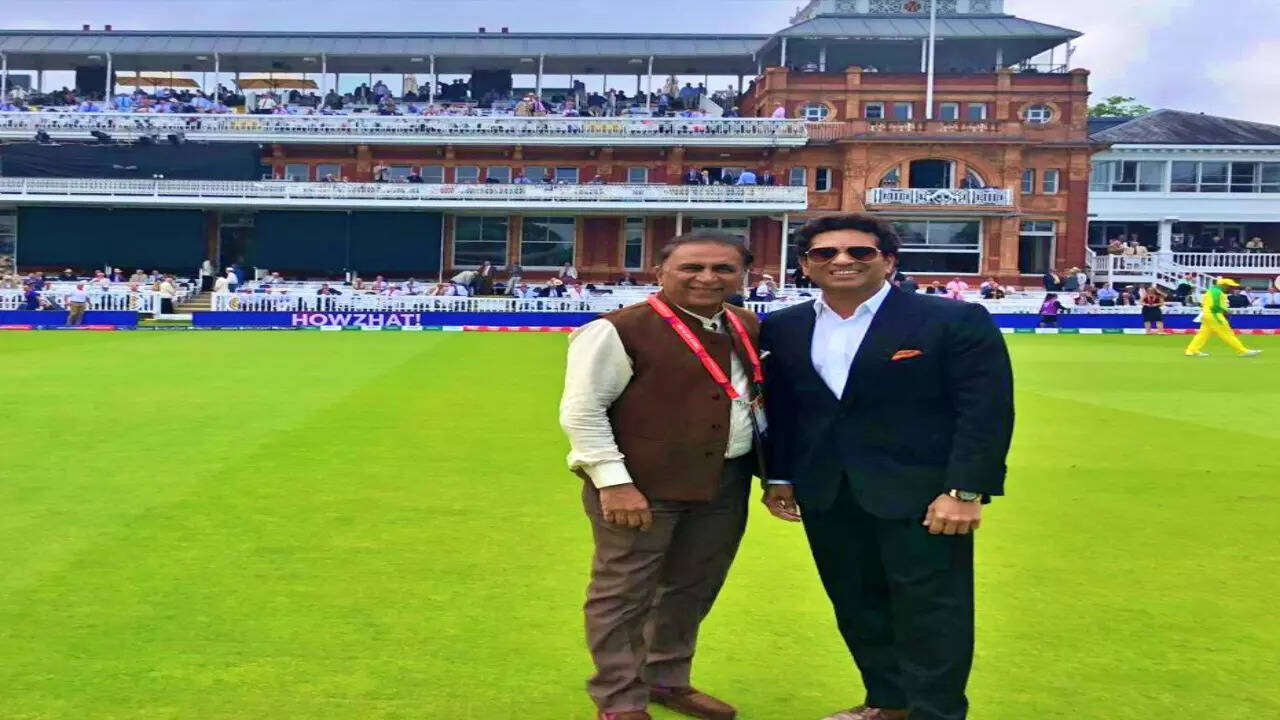 Sunil Gavaskar's Open Letter To Sachin Tendulkar In 1987 Is Worth In Gold
Photo : Twitter
KEY HIGHLIGHTS
Sunil Gavaskar wrote a letter to Sachin Tendulkar in 1987.
Tendulkar was disappointed at not getting the Best Junior Cricketer Award.
Tendulkar turns 50 today (Monday), April 24, 2023.
The year 1987. A 14-year-old
Sachin Tendulkar
was trying to make a name for himself in domestic cricket, roughly two years before he made his international debut for
India
. The little boy was already making the headlines and the name '
Wonder Kid
' was coined after him in the circles of
Mumbai
, after his heroics with the bat became more of a regular affair in the financial capital of India.
It was one such day when a letter from the legendary Indian cricketer
Sunil Gavaskar
turned a rather gloomy afternoon into a joyful one for young
Tendulkar
. Disappointed and dejected at not being awarded the Best Junior Cricketer award by BCA, Tendulkar found solace in
Gavaskar
's letter.
READ Sunil Gavaskar's Letter To Sachin Tendulkar In 1987 BELOW:
Dear Sachin,
I wanted to write earlier but something or the other came in the way. Then I thought it better to write at the beginning of the new season rather than at the end of the last season.
Congratulations on your performance last season. What was most impressive was the way you batted alone when the others around you were not contributing much. Keep it up.
Also please do not neglect your studies. My experience is that education helps you through bad patches in whichever career you choose.
So go ahead and God bless.
Regards,
Sunil Gavaskar.
PS: Don't be disappointed at not getting the Best Junior Cricketer award from BCA. If you look at the past award winners, you will find one name missing and that person has not done badly in Test cricket!!
Sunil Gavaskar's Letter to to the school boy cricketer Sachin Tendulkar in 1987.@sachin_rt @sunilga t.co/8wva7xbimi

— ANI (@ANI) Feb 20, 2016
The legendary India cricketer, who turned 50 on Monday, April 24, 2023, spoke about the letter at a function organised to felicitate Gavaskar and Gundappa Vishwanath for turning 60 in 2009.
"I remember when I didn't get the best junior cricketer award, he sent me a hand-written letter. A hand-written letter by someone who I worshipped, that too at that age helped me get over the disappointment of not winning the award. It's important to get right advice at the proper age. When I scored the 34th Test ton, I think Sir (Gavaskar) was in Nepal. In the evening, he called to wish me. When someone who has been your hero, whom you've idolised, makes an effort to wish on your achievement, nothing else can be bigger and better. When I scored the 35th (ton), Sir told me: 'Carry on from here on. Don't stop'. I am trying to do just that," Tendulkar said, according to a report published by Mid-day.

News Source: https://www.timesnownews.com/sports/cricket/sunil-gavaskars-open-letter-to-sachin-tendulkar-in-1987-is-worth-in-gold-says-you-will-find-one-name-missing-article-99727584