NEW DELHI:
Rajasthan Royals
veteran off-spinner
Ravichandran Ashwin
was on Thursday fined for breaching the
Indian Premier League
(IPL) code of conduct during the match against
Chennai Super Kings
in Chennai.
Ashwin, who had reportedly admitted the breach, was fined 25 percent of his match fee for the offence.
The Royals spinner breached Article 2.7 of the IPL's code of conduct during the match which
they won by a narrow three runs on Wednesday night.
"Ashwin admitted to the Level 1 Offence under Article 2.7 of the IPL's Code of Conduct. For Level 1 breaches of the Code of Conduct, the Match Referee's decision is final and binding," an IPL statement read.
The statement did not mention the nature of the offence but Article 2.7 of code of conduct for players and team officials relates to "public criticism of, or inappropriate comment in relation to an incident occurring in a match or any player, team official, match official or team participating in any match, irrespective of when such criticism or inappropriate comment is made".
After the match, Ashwin had said that he was left puzzled by the umpires' decision to change the ball on their own because of the dew at Chepauk, and had called for consistency while taking such decisions.
The heavy dew at the MA Chidambaram Stadium forced the umpires to intervene and change the ball during CSK's run chase, leaving Ashwin, who returned figures of 2/25, "surprised".
Ashwin said he had never before seen the umpires changing the ball because of excessive dew.
"I'm quite surprised the umpires changed the ball for dew on their own. It's never happened before and I'm quite surprised. Some of the decisions in this year's IPL on the field have left me a little flummoxed to be honest," said the India stalwart at the post-match press conference.
"I mean, (it) left me flummoxed in a good or a bad way. It's because I think what you need is a little bit of balance," said Ashwin, who was adjudged 'Player of the Match'.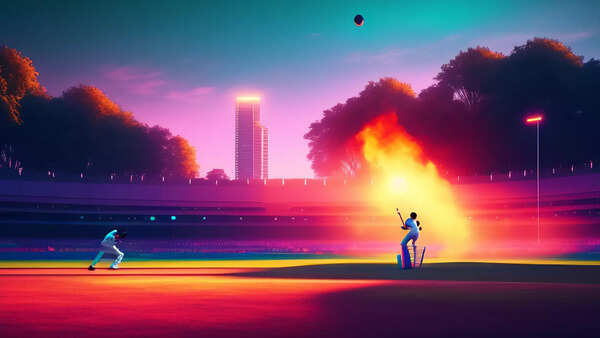 "As a bowling team, we are not asking for the ball to be changed. But the ball was changed on the umpires' accord. I did ask the umpire and he said we (the umpires) can change it.
"So I just hope every time there is dew they can change it every single time going forward in this IPL that sort of, you can do whatever you want, but you just need to be in a standard going forward," he added.
(With inputs from PTI)
News Source: https://m.timesofindia.com/sports/cricket/ipl/top-stories/rajasthan-royals-ravichandran-ashwin-fined-for-breaching-ipl-code-of-conduct/articleshow/99468328.cms