It is learnt that USA Cricket has approved MLC as well as Minor League Cricket, meaning both events can go ahead as planned
ESPNcricinfo staff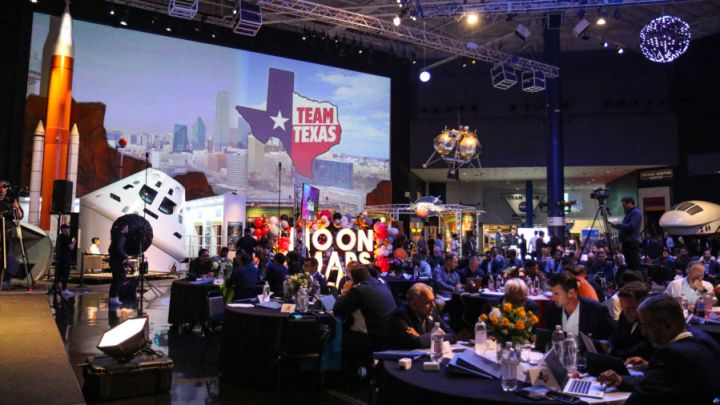 The ICC has given official sanction to Major League Cricket (MLC), the USA's big leap into the world of T20 leagues, removing a significant obstacle to the league launching in July this year. A long-simmering dispute between the league's organisers and USA Cricket, the country's official cricket administrative body, had threatened to disrupt the league starting this year.
However, USA Cricket announced on Thursday night in a brief statement that it has approved MLC as well as Minor League Cricket (MiLC), meaning that both events can go ahead as planned. Crucially, it means that ICC members are now free to issue NOCs (No Objection Certificates) to any of their players picked by MLC sides to participate in the league.
"Over the past few months, we have worked diligently with Ace [American Cricket Enterprises, the parent body of MLC and MILC] to ensure that the MLC and MiLC are positioned well to support the growth of cricket in the United States," said USA Cricket in a press release.
USA Cricket had previously given sanction to MiLC, for both the 2021 and 2022 seasons, but soon after the MLC's player draft, the ICC's operations department sent a communication to members flagging the issue for overseas players wishing to play in both competitions. "Members may be aware of the following two events that are proposed to be played in the USA," the ICC had said of the events, both administered by ACE, which signed a 50-year commercial rights agreement with USA Cricket in 2019.
"Applications for sanction have been submitted to USA Cricket, but these events have not yet been sanctioned by USA Cricket. Consequently, without a sanction from the host member, both events are currently deemed to be Disapproved Cricket and as such, Members should not issue NOCs to their players to participate in either event."
The draft, held at the NASA Space Center in Houston, saw stars such as Aaron Finch, Marcus Stoinis and Quinton de Kock sign for teams in the league. In total six teams will play in the 18-day event that starts from July 13 – as with several other leagues, some of the franchises are owned by owners of IPL franchises.
"Last month's historic MLC Domestic Player Draft in Houston generated incredible momentum for the inaugural Major League Cricket season this summer," MLC tournament director Justin Geale told ESPNcricinfo following the confirmation that USA Cricket had given sanctioning approval to MLC. "Our six MLC teams will each be announcing a number of marquee international player signings in the coming weeks that will generate more excitement, and we will be sharing news on the schedule, ticket sales and broadcast details soon.
"We're now just three months away from many of the world's best players taking the field in Texas at an outstanding new cricket venue in Grand Prairie. We can't wait to bring the American cricket community together there and launch this ground breaking competition."
The dispute between USA Cricket and ACE which caused the delay in sanctioning MLC and MiLC stems from the original short-form agreement the two signed in 2019. In that agreement, ACE keeps 95% of all gross revenues generated by MLC while USA Cricket receives the remaining 5%, but USA Cricket has wanted to revise that for more favourable terms, before a long-form agreement is signed. USA Cricket reiterated that sentiment in Thursday's press release.
"We look forward to working with Ace to provide governance of the tournaments," stated USA Cricket in the press release. "Finally, we will review our commercial relationship with Ace over the next few months."
News Source: https://www.espncricinfo.com/story/major-league-cricket-gets-icc-sanction-ahead-of-july-2023-launch-1368686?platform=amp