CHENNAI: Matthew Hayden has seen Indian
cricket
from close quarters for more than two decades now. He made life difficult for Indian bowlers during his playing days for Australia and followed it up with his extremely successful three-year stint with Chennai Super Kings in the
IPL
.
Hayden has seen the best of
Sachin Tendulkar
and the blossoming of
Virat Kohli
after the Little Master retired. Hayden, who has been part of IPL as commentator for 10 years now, feels Shubman Gill has it in him to take the Sachin-Virat legacy forward.
"Oh yes, Shubman is already in the Sachin-Virat league. World cricket needs heroes and he has everything in his game that will help him achieve those heights," Hayden told TOI ahead of CSK's game against Sunrisers Hyderabad at Chepauk.
The opener is making an impact for
Gujarat Titans
and Hayden feels he will be up there for a long time.
"He will make one of those icon players for the next 10-15 years," Hayden said.
While the burly Aussie believes that Shubman is the next superstar, the new player who has really impressed him is Mumbai Indians' Tilak Verma.
"There's Ruturaj Gaikwad too, but Tilak has been extraordinary. What makes him such a special player is his ability to maintain a high strike-rate. More than aggregates, it's the strike-rate that matters and Tilak has the ability to make an impact coming anywhere in that ]batting order," Hayden said.
Stressing on the importance of strike-rates, he feels the current IPL is showing how players coming in late and playing a few balls can make an incredible impact.
"Impact players are the ones who really count and you need to have great finishers and they might only face 10 balls. That's such a key part of the IPL, they may not be on the leader-board for highest runs, they may not have the Orange Cup, but they are the ones who win you games. Cameron Green is another one who can be a real
impact player down the order," Hayden added.
While talking about players making an impact, the newly-implemented Impact Sub also came up for discussion, but Hayden felt the rule is probably still "half pregnant" for international cricket.
"If you are a touring party of 15, you are playing 15 every day. That's probably slightly radical as a suggestion at this stage. With the impact sub, captains basically have two sides, one for batting and one for bowling," Hayden added.
The Queenslander's allegiance to CSK is also well known and when asked whether it will be possible for the franchise to be as successful after Dhoni retires, he seemed slightly conflicted.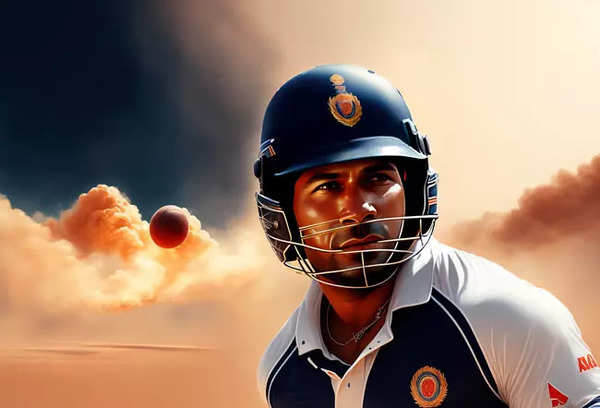 (AI image)
"These are icon players for a reason and it is really very hard to swap out somebody like Dhoni. But we have to accept that Dhoni cannot play on forever and the game has to move on…Ruturaj has been named in that context and that is good," Hayden said.
(The interview was arranged by Star Sports, the official TV broadcasters of IPL)
News Source: https://m.timesofindia.com/sports/cricket/ipl/top-stories/ipl-2023-shubman-gill-can-take-sachin-virat-legacy-forward/amp_articleshow/99682351.cms