CHENNAI: Naveen-ul-Haq is no stranger to confrontation. The Afghan medium pacer has had run-ins with Mohammad Amir and Shahid Afridi in the past, before his most recent altercation with
Virat Kohli
during a stormy LSG-RCB game.
The verbal volleys precipitated into Kohli's controversial showdown with Gautam Gambhir, and ever since, Naveen has had to deal with rabble-rousing spectators at every
IPL
venue.
Crowds keep chanting 'Kohli, Kohli' to rile up Naveen, but he doesn't mind it one bit.
"I enjoy it. I like everyone in the ground chanting his (Virat Kohli's) name or any other player's name. It gives me passion to play well for my team," Naveen said on Wednesday.
Many found the Kohli-Gambhir spat ugly, and criticised them for not setting the right precedent for young, impressionable viewers, but Naveen endorsed his team mentor's actions, and said he would similarly stand by a teammate in such a situation.
"Everyone should back their players. Mentor, coach, player or anyone. I will stand for each teammate on the ground and that's what I expect from each individual also," the 23-yea-rold seamer unequivocally stated.
Naveen went on to wax lyrical about Gambhir, and his conduct on and off the field.
"He (Gambhir) has been a legend for India, he has huge respect in India. He has given so much to Indian cricket. As a mentor, as a coach, as a legend of cricket, I respect him a lot and have learnt so many things from him, in terms of how I should go about my cricket inside the field and the same thing outside," he said.
It can be overwhelming for foreign players when they first come to play in India, given the sheer numbers and how vociferous supporters of opposition teams or fans of specific players can be. But Naveen said it doesn't bother him.
"Well, I don't concentrate on the noise from outside or anything else. I just focus on my own cricket. If the crowd is chanting or anyone is saying something, it doesn't affect me. As a professional sportsperson, you have to take this in your stride," he added.
Naveen also pointed out the dynamic nature of sport and allied emotions, and hence felt it is best to remain insulated.
"One day you will not do your best for the team and the fans will give it to you. On another day, you will do a special thing for your team and the same people can chant your name. So it's basically a part and parcel of the game," he said.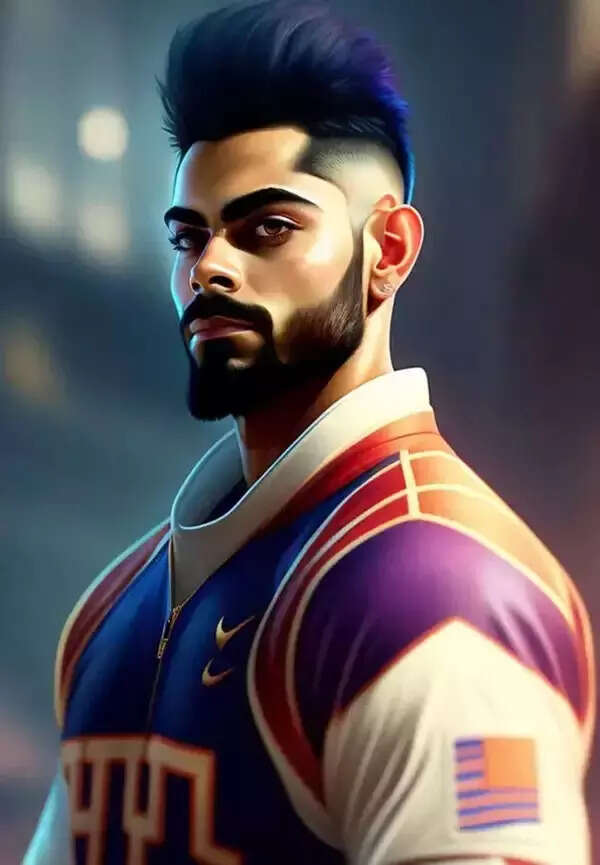 (AI image)
News Source: https://m.timesofindia.com/sports/cricket/ipl/top-stories/ipl-2023-kohli-kohli-chants-spur-me-on-says-naveen-ul-haq/amp_articleshow/100517586.cms