There are growing calls for the Indian Premier League salary cap to increase as damning figures reveal the glamorous T20 tournament's players are paid a substantially lower revenue share than other major sports.
According to a report from The Telegraph, IPL players collectively receive about 18 per cent of the team's revenue each season, about one-third of what athletes from other major sporting leagues earn.
At least half of the NBA's revenue is paid to the players in wages, while that figure jumps to 71 per cent for the English Premier League, according to Deloitte.
Speaking to The Sydney Morning Herald this week, Australian Rugby League Commission chair Peter V'landys claimed players receive 41 per cent of the NRL's revenue, while AFL football earn about 28 per cent of the league's revenue, as outlined in the 2017-2022 Collective Bargaining Agreement.
Watch every match of the 2023 IPL LIVE & On-Demand with Kayo. New to Kayo? Start your free trial now >
Each of the IPL's ten franchises has a salary cap of AU$17.9 million, which is expected to increase slightly to $18.8 million in 2024. While high-profile names pocket seven-figure contracts, the IPL's worst-paid players receive only $36,000 for two months of work, such as Australian all-rounder Matthew Short.
Player unions are currently barred in India.
After last year's mind-boggling $9.5 billion broadcast deal, IPL franchises are hoping the Board of Control for Cricket will increase the competition's salary cap to create a greater incentive for international talent.
"Players love playing in the IPL, but there's no doubt that if you look at it comparatively, as a percentage of overall revenue that the league generates, overall player payments are well behind other analogous sporting leagues," Tom Moffat, chief executive of the Federation of International Cricketers' Associations, told Telegraph Sport this week.
"The IPL has changed the game and the BCCI has done a fantastic job – it's one of the leading sporting competitions in the world and that is reflected in the per game value it generates.
"We look forward to continuing to see the IPL and WPL be successful and to players being paid fairly and proportionately to their contribution to the success of these and other leagues around the world."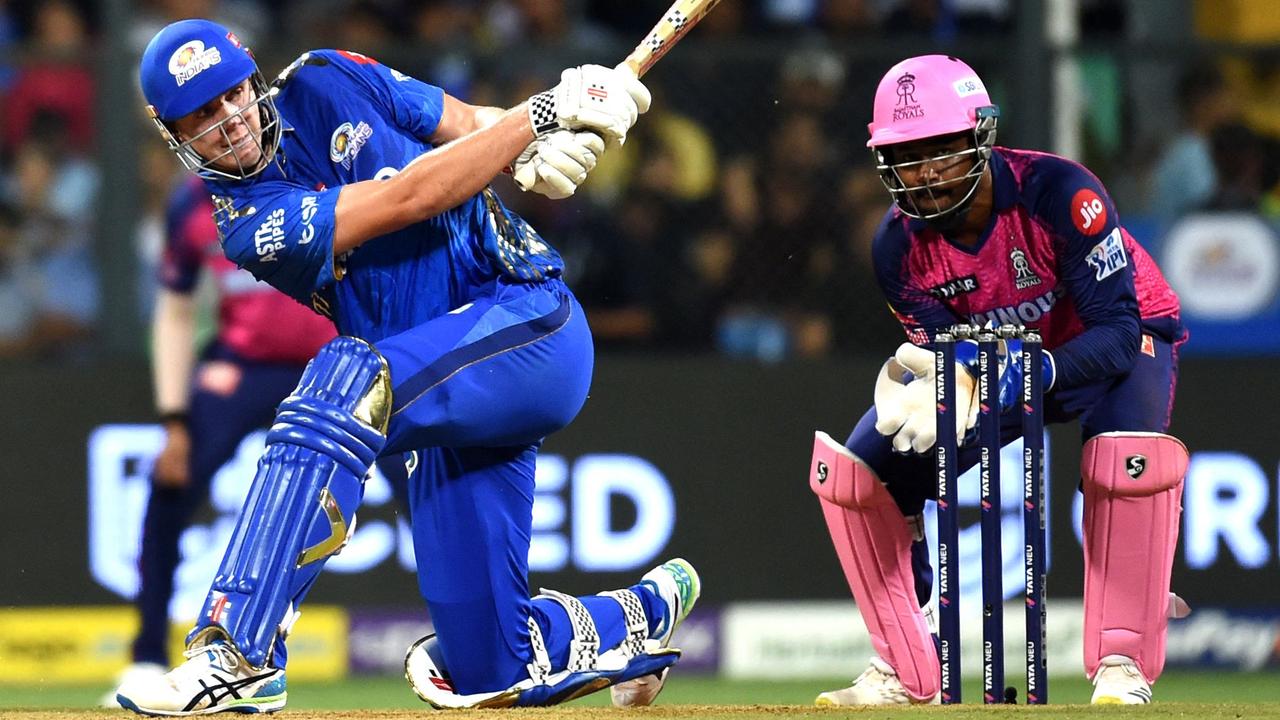 Meanwhile, IPL conglomerates that have purchased franchises around the world are actively pursuing Australian and English cricketers with lucrative 12-month deals, where they would abandon international commitments and ply their trade in T20 leagues.
Australian cricketers are unlikely to take the plunge in the next 12-24 months due to conflicting recruitment regulations and upcoming World Cups, but these multi-tournament deals could revolutionise the global cricket economy in the near future.
According to The Times, IPL franchise contracts could exceed $9 million per year, a figure Cricket Australia and other national boards couldn't possibly match.
"These opportunities are huge and they are popping up more and more often," Australian captain Pat Cummins said last year.
"I think it's just us as a sport in Australia to make sure that we've got a really strong vision of what we want Australian cricket to look like for the next five, ten years … because these things are going to keep popping up, so get on the front foot, be proactive.
"We all want to keep Australian cricket as number one, so how can we manage all these different competing interests to try and keep it that way?
"Playing for your country, international cricket at the moment is still number one for just about everyone, especially here in Australia, but we can't just take that for granted.
"We've got to make sure that it remains that way, and that's in scheduling and in payment and in vision of just what it means to be an Aussie cricketer."
As part of the new MOU, the Big Bash League's annual Total Payment Pool has increased from $2 million to $3 million per team to ensure CA retains high-quality players for the T20 competition, who can now earn up to $420,000 annually.
News Source: https://www.foxsports.com.au/cricket/damning-figures-prove-indian-premier-league-cricketers-are-not-paid-enough/news-story/fc0d43bc189124b23cbe7db3970c79d9