Assistant coaches Robert Samuels and Corey Collymore are out too; recruitment process to find replacements to begin soon
ESPNcricinfo staff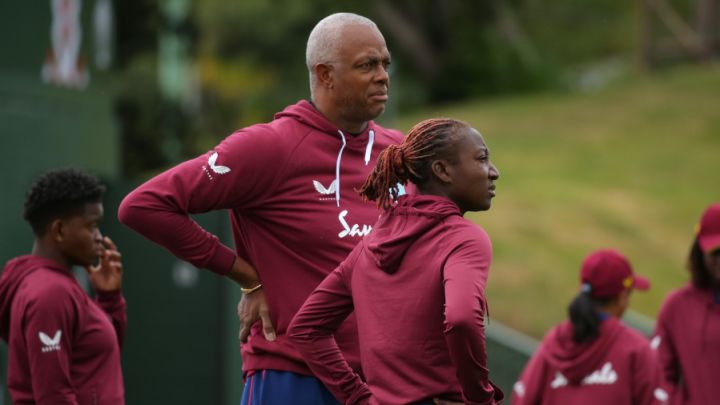 Cricket West Indies has decided not to renew the contracts of West Indies women's head coach Courtney Walsh and assistant coaches Robert Samuels and Corey Collymore following a review of the team's performance in recent times.
"We are very grateful for the contribution of Courtney and his technical team over the past two and a half years and we wish them all the best going forward," CWI director of cricket Jimmy Adams said in a statement. "CWI remains committed to our international women's programme and will now be focusing on recruiting a new Head Coach and technical support team. An interim technical support team will be put in place during the recruitment period."
Under Walsh, who took over from Gus Logie in October 2020, West Indies have won seven out of 24 T20Is and 11 out of 32 ODIs. The most noteworthy performances of the team in this period were the home and away series wins against Pakistan in 2021 and their run to the semi-final at the 2022 50-over World Cup.
In the recent T20 World Cup in South Africa, West Indies failed to qualify for the knockouts after winning just two matches – against Pakistan and Ireland – in the group stage.
One of the big developments during Walsh's tenure was Deandra Dottin's sudden retirement from international cricket. At the time of announcing her decision, Dottin had written on social media, "There have been many obstacles during my cricket career that I have had to overcome[.] [H]owever, the current climate and team environment has been non-conducive to my ability to thrive and reignite my passion."
News Source: https://www.espncricinfo.com/story/courtney-walsh-removed-as-head-coach-of-west-indies-womens-team-1368308?platform=amp