ESPNcricinfo staff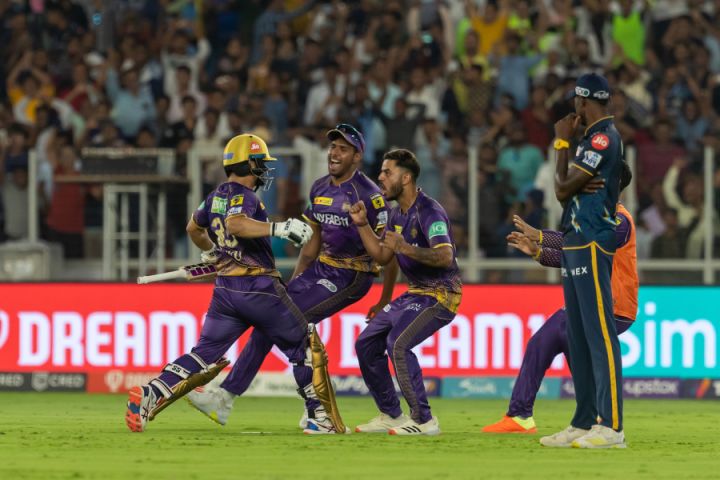 Two weeks in and there hasn't been a dull moment in the IPL with almost every match going down to the wire. Rinku Singh's five sixes were the talk of the week but plenty more matches were decided off the last ball. This week a depleted New Zealand face Pakistan at home in a limited-overs series, while Ireland's tour of the subcontinent continues with a two-Test series in Sri Lanka. Here's the round-up from an IPL-dominated week of cricket.
IPL 2023 – A wham-bang season so far
With the Impact Player rule and flat pitches at the start of the season, batters are attacking more than ever, and it's showing in the numbers, says Matt Roller. And nowhere was this most evident than in the blockbuster match that Rinku Singh won for the Kolkata Knight Riders with five sixes in an impossible last over. Shashank Kishore also looked at the trends in the IPL so far, including a ton of no-balls, advantage legspinners, and more. This IPL has also seen a large number of debutants playing their first season. How well do you know these IPL debuts? Take our quiz and find out.
Were the pitches tougher to bat on in the 2023 India-Australia series or the 2017 one? Here's what the data says
Kartikeya Date looks at pitching lines and lengths for offspinners against right-hand batters that tells a story.
What does cognitive psychology have to do with non-striker run outs?
In the match between Royal Challengers Bangalore and Lucknow Super Giants, Harshal Patel attempted a desperate non-striker run-out in the final over… and missed. Aditya Prakash says it tells us why players need to train for these dismissals.
The rise of T20 poses cricket a number of questions it must answer
Ian Chappell says the shortest format can have a positive effect on the game at large, but those who run cricket need to strike a balance.
How many centuries did Sachin Tendulkar hit across internationals in 1998?
As ESPNcricinfo celebrates its 30th anniversary, test yourself with our quiz about cricket from the last three decades.
What is the highest individual score from No. 10 in a Test?
And how many players have made an appearance in the IPL without ever having played a senior match? Steven Lynch has the answers.
The rise and rise of B Sai Sudharsan
He got his chance after Kane Williamson's injury took the New Zealand batter out of the IPL, and B Sai Sudharsan had done the work to make the most of it with Gujarat Titans.
Dhruv Jurel: the Impact Player who waited a while to make an impact
He overcame an accident when he was five years old and resistance to playing cricket at home to make it to the IPL. Ashish Pant and Nikhil Sharma have his story.
Watch: Would Shikhar Dhawan rather face Mitchell Starc's yorkers or Shaheen Afridi's?
We made the Punjab Kings captain pick between Kohli's cover drive and Rohit's pull, rajma chawal and aloo parathas, and more.
News Source: https://www.espncricinfo.com/story/close-matches-rinku-singh-heroics-light-up-ipl-in-case-you-missed-it-1368671?platform=amp