The last time
Ajinkya Rahane
played a T20 international for India was back in August 2016, against the West Indies in Lauderhill, Florida. He opened the batting with Rohit Sharma in India's chase of 144. He was unbeaten on 4 off 4 balls when the match was called off due to rain.
This was the second and final T20I of the series, which the Windies won 1-0 (having won the first game by 1 run). Rahane's attempt to prove that he can still be an effective T20 batter was cut short when the skies opened up over Lauderhill that day. He hasn't featured in an Indian T20I line up since then.
MS Dhoni
was still the India captain, Amit Mishra was part of the playing XI and Dwayne Bravo was still playing international cricket. Needless to say, this was a fair bit ago.
Rahane's last appearance for India in an ODI clash was in February 2018. Since then the 34 year old has been looked upon as predominantly a Test player. And then after the 2021-22 tour of South Africa, the man who led India's charge as they breached the Gabba fortress to win a historic Test series in Australia, found himself on the sidelines in the longest format as well due to a sharp dip in form. 01:23
IPL 2023: CSK jump to top spot with dominant win over KKR
Rahane wasn't the first cricketer of course to suffer a fate like this and like every other cricketer worth his salt, he vowed to keep working on his game. He returned to domestic cricket and played a few good knocks for Mumbai in the Ranji Trophy. He vowed to evolve and improve.
But no one would have thought that Rahane had a second wind left in T20 cricket.
Ajinkya Rahane (PTI Photo)
In the IPL, Rahane has featured in 15 of the 16 seasons (including the ongoing one). He has had two seasons where he scored over 500 runs (560 runs in 2012 and 540 runs in 2015). His strike rate (before the current season) had never gone beyond 138.
Last season, Rahane was opening for the Kolkata Knight Riders. A hamstring injury though ruled him out of the rest of the tournament after he had played 7 matches, scoring 133 runs, with a highest score of 44, at a strike rate of 104.
Very few people at that time would have envisaged Rahane becoming one of the biggest talking points of IPL 2023 and that too for playing the role of a destroyer at number 3 for the second most successful franchise in the history of the league.
On Sunday, April 23, Rahane blew away the KKR bowlers, smashing 71* off 29 balls. This knock included 6 fours and 5 sixes. This was his second half century of the season, in which he has a strike rate of 199.05 – that's not just the highest his SR has hit in the IPL, but also the highest amongst all batters this season.
Rahane doesn't fall into the category of a power-hitter. He was in fact branded 'not a T20 player' at one stage of his career and yet here he is – an integral part now of the Chennai Super Kings batting line-up. A lot of credit for this also has to go to MS Dhoni, who has an unquestionable talent of using players such that they can optimise their prime skills. Just look at how he is using Shivam Dube, who hasn't been in India T20I reckoning since February 2020.
1/10
IPL 2023: CSK thump KKR to go top
But coming back to Rahane – the one thing that has stood out in him over the years, apart from his quiet demeanour, is his resilience and his ability to keep evolving. After his knock of 79 off 60 vs South Africa in the 2015 ODI World Cup, Dhoni had said – " Rahane is definitely one of the individuals who is not really rigid. He is quite open to ideas."
After Rahane's blitzkrieg vs KKR, which helped CSK post the highest total of the season so far (235/4), Dhoni said – "We realise the potential of someone when we allow him to bat the way he bats. We give him freedom, give him the best position."
CSK are known to be a team which doesn't like to experiment too much. They pick players for specific positions and stick with them. In their first two games of the season they played Moeen Ali (vs GT) and Dube (vs LSG) at number 3. Rahane got the nod for their third match of the season, against the Mumbai Indians at the Wankhede. CSK were chasing 158 to win and batting at number 3 Rahane smashed 61 off 27, with 7 fours and 3 sixes. CSK won that game by 7 wickets and Rahane recorded the fastest half century of the season at that time (19 balls).
The next game that the yellow brigade played was against the Rajasthan Royals – one of Rahane's old teams. In this game he scored 31 off 19, with 2 fours and 1 six as his team chased 176 to win. Rahane couldn't take CSK to a win, but the powers that be in the yellow brigade had seen enough to be convinced that Rahane belongs at number 3 for them this season.
In their next match vs RCB, CSK posted a mammoth 226/6. Rahane contributed with a 20 ball 37. CSK won the match by 8 runs. In the next game vs SRH, Rahane missed out, managing to make just 9 off 10 balls. But the number 3 position was well and truly his. And in his 5th match of the season, he walked away with the Man of the Match award for his 29 ball 71*. Only twice in his IPL career has Rahane had a SR of over 200 in an inning. Both instances have been recorded in the current season for CSK.
Not bad for a cricketer who was once called 'not a T20 player'. In fact it's not common knowledge that Rahane made his T20I debut before he made his Test and ODI debuts.
Once again, CSK and Dhoni need a mention here. They were the only team which bid for Rahane in the last player auction in Kochi, buying him for his base price of Rs 50 lakh. And they didn't just put him on the bench as a back-up batter. They used him effectively.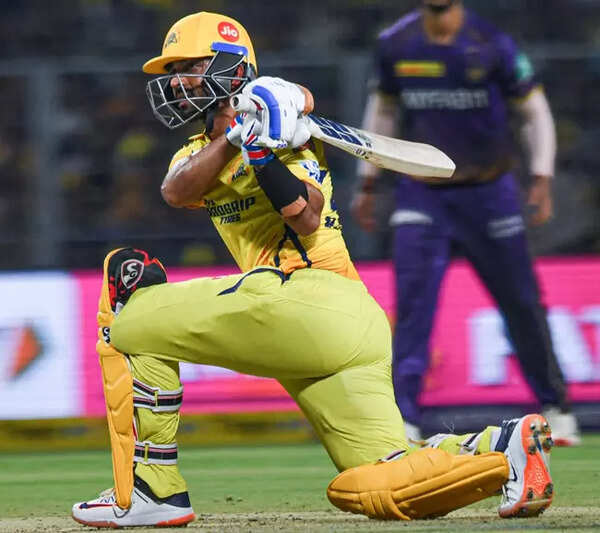 Ajinkya Rahane (AP Photo)
Confidence and freedom coupled with belief in one's abilities, hard work and the sheer will to keep improving – Rahane seems to have got the former in the CSK camp, the latter he has brought to the table himself. Essential for a 34 year old, who last played a T20I almost 7 years ago and who is trying to stay relevant in a sea of new talent.
In many ways his reverse ramp shot for four against Kulwant Khejroliya in the match vs KKR summed up what Rahane has yet again managed to do – evolve and survive.
Many were left awestruck by the variety of strokeplay that Rahane is bringing to the table this season.
In 5 matches this season so far, Rahane has notched up 209 runs at an average of 52.25. This could very well be the best IPL season he has ever had.
That he still has Test cricket left in him is something most cricket experts will agree with. But as things stand, Rahane the T20 cricketer is making waves in the world's most popular T20 league. Maybe what we have seen so far is just the trailer. Maybe picture abhi baaki hai.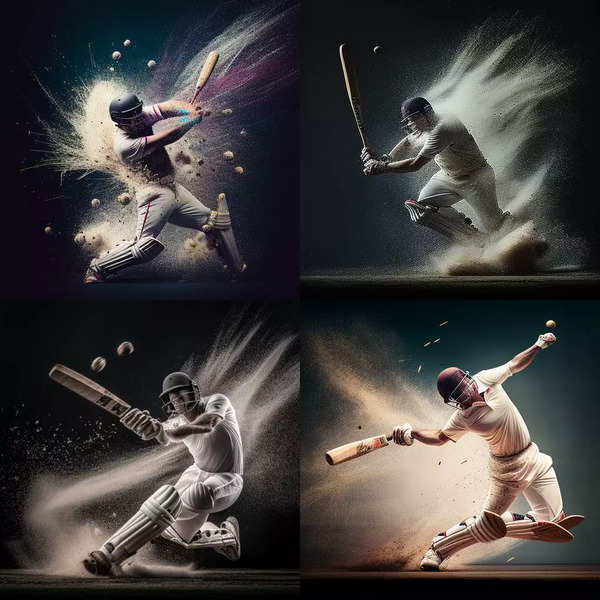 News Source: https://m.timesofindia.com/sports/cricket/ipl/top-stories/picture-abhi-baaki-hai-bought-at-his-base-price-ajinkya-rahane-reveling-in-new-found-role-for-csk/amp_articleshow/99727522.cms